ACIDSAFE BATTERY WASH #AN3305 5 GAL CUBE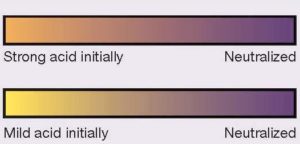 Spray de-greaser helps keep your battery in tip top shape. Spray directly on closed battery and scrub case and terminals with a non sparking brush. AcidSafe spray will loosen built up corrosion and neutralize any battery acid present.
Spray on a second time to wash off and verify all acidic residue is neutralized. A solid  purple color should be seen. If you see yellowish color repeat this step again. When solid purple is seen, wash off with water and return battery to service.
Repeating this maintenance procedure will extend the life of your battery while providing reliable service.
[select-faq faq_id='7167′]
Plastic Cube w/faucet: 5 US Gallons AcidSafe
Shipping Box: Accommodates five gallon cube
QTY / CASE: 1
SHIP WEIGHT: 44 lbs.